Our technologies
At aquaclean group we constantly stress customer satisfaction, which is why we emphasise quality in our products and processes. Examples of this are the various technologies we have developed, as briefly described below:
FLOCKING (ANTECUIR)
This company specialises in different kinds of flocking for a variety of applications and finishes for upholstery, automotion, footwear and apparel:
Flocking with ultra-soft microdenier fibres.
Multicolour flocking (exclusive worldwide)
WOVENS (INTERFABRICS)
In addition to exclusive fabrics for upholstery and decoration, we have a wide variety of double-fold Jacquard fabrics as well.
DYEING (PASCUAL Y BERNABEU)
At Pascual y Bernabeu we are professionals in natural or artificial fabric dyeing and in continuous pad-batch dyeing processes and discontinuous dyeing methods in strings or autoclave.
PRINTING (SERPISCOLOR)
At Serpiscolor we specialise in pigment printing and rotary printing, plus paper printing for transfer processes, and rotary printing for decorative-design flocking. In addition, at SERPISCOLOR we perform all the tests required to obtain quality seals certifying all the processes undergone by our fabrics before they are supplied to consumer homes around the world.
Fire-retardant treatments for fabrics.

Anti-stain and stain protection treatments.

Tablecloth treatments for protection against liquids.
FINISHES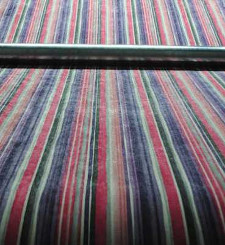 We take care of every single detail in designing and manufacturing our fabrics. To achieve maximum softness, we use new-generation processes such as discontinuous air and continuous air via Tumbler or Pentek (Sanforized).
YARN
At aquaclean we have incorporated high-tech spinning machines that allow us to provide textures and high-tenacity roughness to the yarns we produce. We have therefore multiplied the possibilities of thread processing in terms of colour, thickness, knots, opacity, etc., manufacturing high-quality threads, and greatly reducing our dependence on outsourcing.
© 2023 | Aquaclean© | Tutti i diritti riservati