Singapore International Airport, also known as Changi Airport, is one of the largest Asian airports in terms of passenger traffic and number of flights. Located only 20km from the shopping area of ​​Changi, this modern airport has managed to reinvent itself, and now competes in services and sheer spectacularity with the world's top-ranking airports.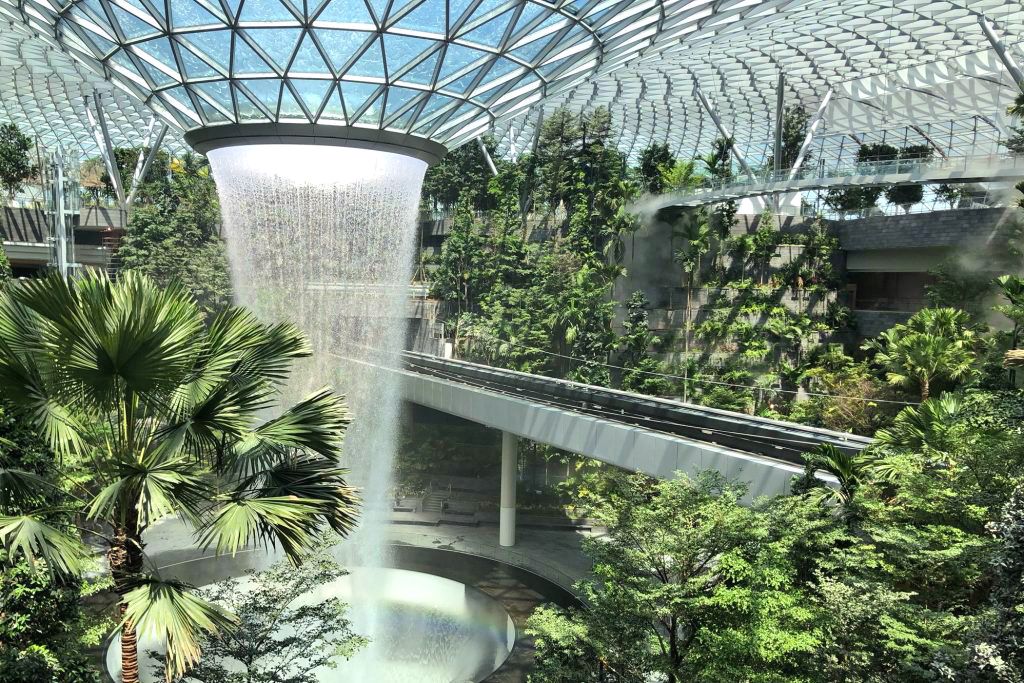 Art, nature, comfort and tradition are some of the values ​​that the Changi Airport offers to visitors, which is why it has been rated best airport in the world for the seventh consecutive year. This award recognises the efforts of a large community of immensely dedicated and passionate workers, who strive to offer great experiences to airport users every day.
For Changi Airport, passenger comfort is fundamental, and they have proved this by creating comfortable, safe spaces in its four terminals, where tourists can enjoy the rest and relaxation they deserve. The airport's design and decoration team chose a series of modern, highly-functional furniture pieces adapted to the needs of all types of passengers, from youth to seniors.
In view of the amount of traffic generated by this airport on a daily basis, the design team lost no time in choosing Aquaclean, specifically our Carabú and Mystic collections, thanks to their wide variety of colours and pleasant textures. These have now become the true protagonists in each of the areas created for generating unique experiences, at a very different kind of airport.
What's more, the Carabú and Mystic collections use our innovative AquacleanTechnology®, which is not only highly effective against occasional everyday stains, but also facilitates fabric care and maintenance so that this upholstery always looks the way it did on day one.