In the world of interior design and decoration, the visual part usually prevails, followed by aspects such as comfort or price, often forgetting other essential points such as safety and security.
Today, in our blog we want to present some of the most basic aspects about safety and fire, to take into account when we choose fabrics to upholster our sofa, armchairs or chairs. And is that often this aspect that does not seem essential when choosing a fabric, but giving thought to potentially seeing ourselves in certain situations of danger such as a fire, can save our lives.

The terms fire retardant or flame resistant, includes a diverse group of chemicals that are added to manufactured materials to meet European flammability standards such as in plastics and textiles, finishes and surface coatings. Flame retardants are activated by the presence of an ignition source and are intended to prevent or slow down the further development of ignition by a variety of different physical and chemical methods.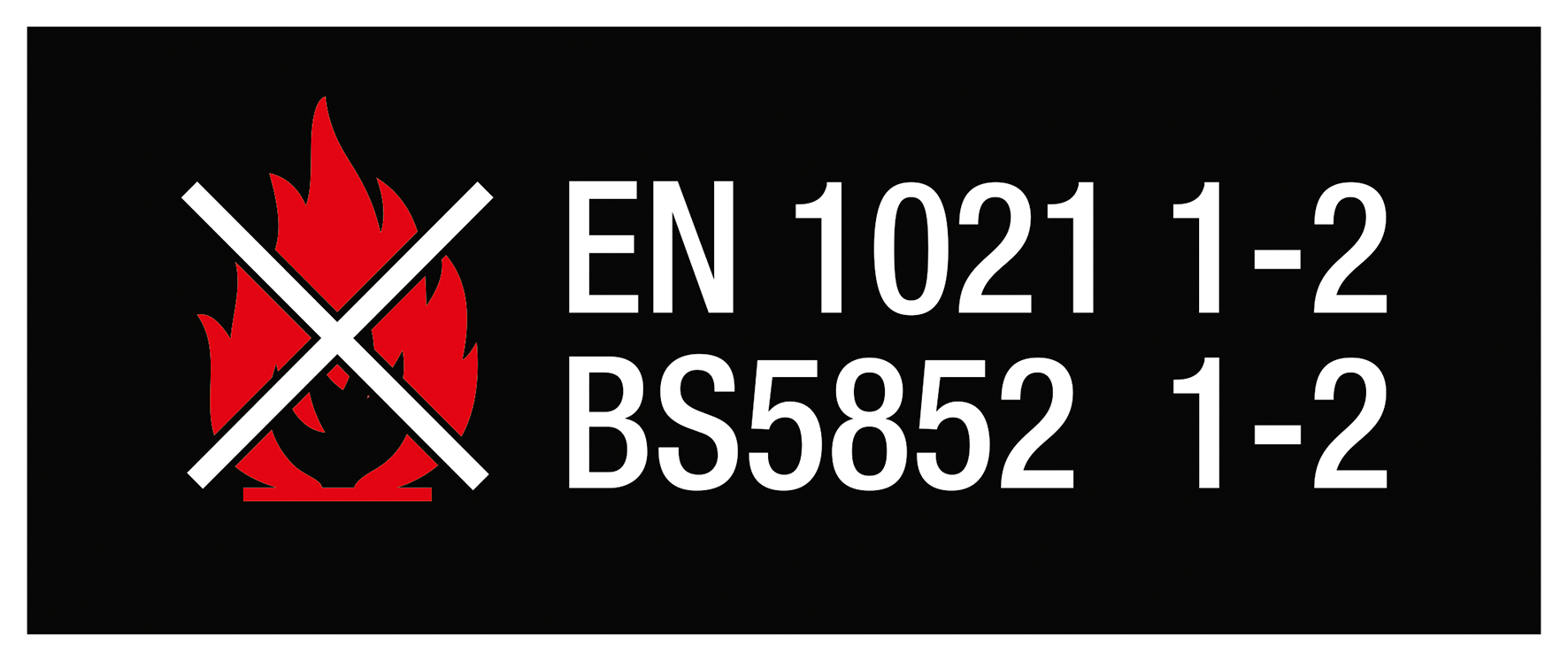 The effectiveness of flame retardant chemicals to reduce the flammability of consumer products in domestic fires is proven. According to some studies conducted in this regard, a room with flame retardant products (such as a padded chair or a sofa) offer a time advantage 15 times greater, providing more time for occupants to escape, than a similar room without flame retardant products.
In addition, if you are one of those who still smoke, undoubtedly, having fire retardant upholstery is a necessity and possibly a life saver, and as the saying goes "prevention is better than cure".
Sofa with Aquaclean fabric () in a house affected by the Gandia fire before the event.
Fortunately or unfortunately, we have witnessed the effectiveness of Aquaclean Fire Retardant fabrics during the last fire that originated in Llutxent and moved towards Gandia. The neighbors of several urbanizations in the vicinity of Gandia had to be evacuated, where more than 20 houses were destroyed by fire. With flames over 20 meters high and temperatures of 800ºC, safety glass, reinforced concrete and other construction materials were consumed as it passed. One of the houses, owned by a friend, was partially burned with severe damage by the fierce nature of the fire. When they returned home, their greatest surprise was to see how, among all the rubble caused by the misfortune, was their Aquaclean sofa still intact, only affected by the dirt and smoke caused by the fire.

Sofa with Aquaclean fabric () in a house affected by the Gandia fire after the fire.
This shows not only that the Fire Retardant treatment is very effective, even in extreme situations, but also that you can trust a brand like Aquaclean, it makes us feel more secure and calm at home.
The room reached 800ºC. The vast majority of the furniture was burned and left in an unusable state, with the exception of the Aquaclean sofa with Fire Retardant fabric.
And there you have it… as you know, we always try to offer the most complete of products, taking into account all aspects of the final article to ensure the best of quality. So, we not only have the technologies with which to get rid of stains in the easiest and fastest way, or SAFE GUARD fabrics to avoid any type of allergy, but we also have the Fire Retardant certificate, with which we guarantee on all our fabrics, and the upholstery that you are putting in your home or business, and that it is the safest possible solution in the event of fire.

Do not choose between functionality, beauty and safety. With Aquaclean fabrics you can have it all, and you can live much more calmly with peace of mind.