These fabrics are not indestructible, but they do help to prolong your sofa's lifespan.
Fabrics recommended
for homes with
PETS
Health, Hygiene and Well-being
---
Bacteria and mites really do proliferate if you have pets at home.

But Safe Front is a fantastic ally against these organisms, which can cause allergies, especially in children and the elderly.
Longer
Lasting
---
These collections have a physical barrier – a layer between the fabric loops and the top visible part of the fabric which prevents accidental snagging, not only caused by pets, but also by jeans rivets, zippers or rings.
Easy
Maintenance
---
The surfaces of these collections are completely smooth, which facilitates the removal of pet hairs from the fabric.
FABRICS RECOMMENDED FOR HOMES WITH PETS
Discover all our fabrics collections with Aquaclean Technology. Choose the upholstery you like, and find it in your local store. And, if you're not clear, use our simulator to see how our fabrics and collections will look on your sofa.
---
Technical Specifications
Composition: 44% COTTON, 30% ACRYLIC, 13% POLYESTER, 13% POLYAMIDE
Width: 140 cm. UNE 400335
Weight m2: 445.00 gr/m2
Tensile strenght: > 20 N > 3 daN DIN 53859-5
Tear strenght: > 350 N UNE EN ISO 13934-1
Tear displacement: Warp: < 4 - Weft: < 6 PR EN ISO 13936-2 (mm)
Abrasion resistance: > 50.000 cycles UNE EN ISO 12947
Pilling resitance: > 4 no pilling (ISO DIS 12945-2)
Dye resistance to rubbing: 4 Good (ISO 105-X12)
Dye resistance to light: 6 Good (ISO 105-B02)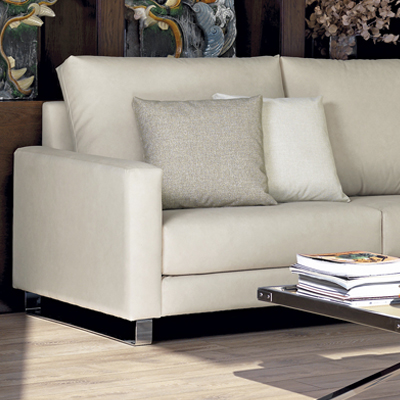 ---
ALHAMBRA 1
ALHAMBRA 10
ALHAMBRA 11
ALHAMBRA 12
ALHAMBRA 13
ALHAMBRA 14
ALHAMBRA 2
ALHAMBRA 3
ALHAMBRA 4
ALHAMBRA 5
ALHAMBRA 6
ALHAMBRA 7
ALHAMBRA 8
ALHAMBRA 9
The color of the displayed images may not correspond to the final product. Check with your furniture store.
SIMULATOR
Aquaclean invites you to use our simulator to make it easier to imagine what you have chosen upholstery on your couch is. Moreover, you can also discover our new Collections with AquaClean Technology to make your life much easier.
The color of the displayed images may not correspond to the final product. Check with your furniture store.
ADVANTAGES OF USING AQUACLEAN FABRICS FOR MY PET


At Aquaclean we want to make your life easier, so your sofa can remain free from stains, scratches and smells from your household pets. We love animals too, and that's why we've developed a series of collections to make living with a pet easier and minimising their effects on your sofa fabric.
---
DURABILITY
Cats will sometimes scratch upholstery fabric because they are attracted to its softness. Its instinctive, and scratches will cause rips or marks in leather and break the threads of woven fabric. But Aquaclean fabric has a synthetic fibre covering that prevents claws from penetrating the loops in the fabric, and therefore protects it against scratching.
HAIR REMOVAL
Due to their structure Aquaclean, fabrics are antistatic fabrics, and tend to prevent hair and fur from sticking. But even if you don't allow your pet to get on the sofa, some hair may be left around the bottom borders. To remove this hair, you can use a damp cloth or a vacuum cleaner, although you can also try a lint roller.
EASY CLEANING
Our fabric incorporates Aquaclean Technology®, which helps to remove normal household stains easily and quickly. In addition, with household pets in mind, Aquaclean has put its fabric through pet urine, fecal and blood tests, with outstanding stain removal results.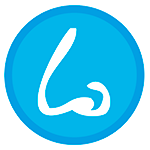 SMELLS
If your pet uses the sofa continuously, this can cause bad odours. To avoid this, Aquaclean recommends ventilating the room regularly, vacuuming the fabric regularly and using an air freshener if necessary.
---
---
ADVICE FOR LIVING WITH A PET


Your sofa is the heart of your home, and pets can be very territorial, so you'll have to decide if you want your pet on your sofa! Cats may mark them, dogs will love jumping up on them. Pets sometimes have very different behaviour patterns, and you have to bear this in mind. The best thing you can do is to train your pet or pets to do what you really want them to do - or not to do!
---
AVOID SCRATCHING
Try placing or rubbing orange peel on your fabric, as the smell of citrus fruit is usually unpleasant for pets.
TRAIN YOUR PET
Buy a scratching post for your cat or cats and get them to use it. To achieve this, spray on some enticing catnip or valerian. They're sure to love it. And don't forget to praise them afterwards!
PET HYGIENE I
Trim your cat's claws regularly so they don't try to sharpen them on your sofa.
PET HYGIENE II
Brush your pet regularly. All hair you throw in the rubbish won't be left on your sofa!
PROPER NUTRITION
Ensure good nutrition, as an inappropriate diet can cause excess hair loss. This will also prevent them from getting sick and give them improved quality of life.
---
---
If you are interested in finding the perfect fabric for your pet, please contact us via CONTACT